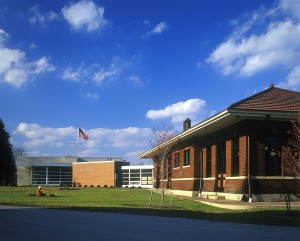 HOURS: 9:00 A.M to 2:00 P.M.
CONTACT: Center Director Cheryl Moore
ADDRESS: 425 Alexander Street, Brockway, Pa 15824
PHONE: (814) 265-1719
The Benefits of Joining a Senior Center
What do you think of when someone says the words senior center? Do you picture older people (much older than you, of course) sitting around playing bingo and shuffleboard? Eating bland meals while a television is blaring?
Time to update your vision! Senior Centers are not what they used to be. Today's senior center is a vibrant, action-packed combination of local fitness center, volunteering headquarters, transportation hub, and tasty dining locale.
Make a plan to visit your local senior center this month. Here are some things you might discover:
You don't have to be on Medicare to take advantage of all the great opportunities at your local senior center. Anyone age 60 and older can take advantage of the benefits.
Approximately 70% of senior center participants are women. Three-quarters visit their center one to three times per week and spend an average of 3.3 hours per visit.
Research shows that compared with their peers, senior center participants have higher levels of health, social interaction, and life satisfaction.
Senior centers don't just offer card games. Sure, cards are available (and fun and challenging). But most senior centers offer far more than that – everything from special events to fine arts and crafts, music and dance, lifelong learning, and fitness and health programs. Just check out these examples:
The Depot in Brockway hosts Chair Yoga every Wednesday beginning at 11:30am. Chair yoga will not only improve your strength, flexibility, and mobility; but it helps to reduce stress, improve mental clarity, improve pain management, and enhance socialization. Grab your exercise clothes and get to the Depot!
The Foundry in Reynoldsville hosts computer classes, every Tuesday afternoon beginning at 1:00 pm. Bring your laptop, iPad, or questions and Rusty will be glad to help! Like to play music? The Foundry hosts a Jam Session every Monday afternoon at 1:00pm. Bring your guitar, harp, or trumpet and join in!
The Heritage House in Brookville has a fantastic fitness room. It is equipped with 3 treadmills, an elliptical trainer, a recumbent bike, and a total body exerciser. Like group exercise classes? Join Healthy Steps every Tuesday and Thursday mornings or Tai Chi in the evenings. Full schedule of events can be found in our Sunshine Line newsletter.
The Punxy Area Senior Center located in downtown Punxsutawney hosts activities including pottery classes, special prize bingo games, ice cream socials once a month, and more!
The Jefferson County Senior Centers also offers regularly scheduled blood pressure and glucose screenings.
Get to know your local senior center today!"