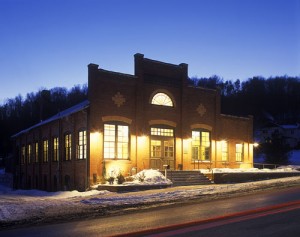 HOURS: 9:00 A.M to 2:00 P.M.
CONTACT: Cheryl Hannah
ADDRESS: 45 West Main Street Reynoldsville, Pa 15851
PHONE: (814) 653-2522
Rental Fee Schedule Non-Wedding
The Benefits of Joining a Senior Center
What do you think of when someone says the words senior center? Do you picture older people (much older than you, of course) sitting around playing bingo and shuffleboard? Eating bland meals while a television is blaring?
Time to update your vision! Senior centers are not what they used to be.
Today's senior center is a vibrant, action-packed combination of local fitness center, job and volunteering headquarters, transportation hub, and tasty dining locale.
You don't have to be on Medicare to take advantage of all the great opportunities at your local senior center. Today, nearly 11,000 senior centers serve 1 million older adults aged 50+ every day.
Approximately 70% of senior center participants are women. Three-quarters visit their center one to three times per week and spend an average of 3.3 hours per visit.
Research shows that compared with their peers, senior center participants have higher levels of health, social interaction, and life satisfaction.
Sure, cards are available (and fun and challenging). But most senior centers offer far more than that—everything from trips and special events to fine arts and crafts, music and dance, lifelong learning, and fitness and health programs.
Health and fitness are where senior centers have really expanded in recent years. In addition to traditional programs like aerobics, Zumba, yoga, and Tai Chi, many senior centers now offer evidence-based health programs that have been scientifically proven to make people healthier.
One example is A Matter of Balance, a program that gives people practical tips to reduce the fear of falling. Another is the Chronic Disease Self-Management Program, which helps people with conditions like diabetes, heart disease, and arthritis learn how to reduce their symptoms, eat well, and communicate with their doctors.
Many senior centers also offer regularly scheduled blood pressure and glucose screenings that can replace tedious trips to a medical clinic for those simple procedures.
Interested in something we are not currently offering at the centers? Let us know! We love exploring new ideas and bringing new experiences to our rural area. For all other current activities check out our monthly newsletter The Sunshine Line.